32 3 Window Coupe
Spirit Is Proud To Announce It's 32′ Ford Line
Body Features:
♦ Steel Reinforced
♦ Power Windows
♦ Flush-mount Doors
♦ Pre-hung & Latched Doors
♦ Hung & Latched Deck Lid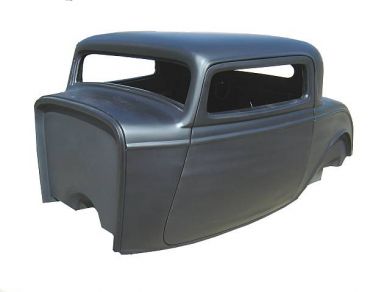 1932 Ford 3 window Coupe Fiberglass Body: Comes fully assemblied. Steel Structure and we use Nida Core on the inside of roof and over the fiberglass floor. We take the nida core and glass over the fiberglass roof and floor. Inner and out door skins which are hinged and latched. Inner and outer trunk is also hinged and latched. Power Windows kits are installed and include weather strips and glass.