Model A Sedan
Checkout Our Model A Sedan & Sedan Delivery!
Features:
♦  3-1/2 inch chop
♦  Steel Reinforced
♦  Recessed Firewall
♦  Power Windows
♦  Flush-mount Doors
♦  Pre-hung & Latched Doors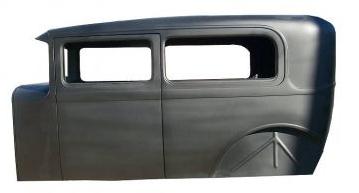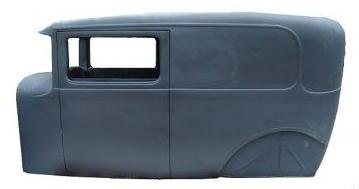 1928-29 Sedan Delivery. You get 3 doors that will be hinged and latched. Power windows with glass are installed in the driver and passenger door. Doors are flushmount. Steel Re-inforced. 3 1/2 inch chopped, recessed firewall.
We can put this body on our Model A chassis, and or our 27T chassis.
Our Bodies are steel re-inforced. Doors are hinged and latched. The power windows are installed in the side front doors. The glass is installed in the side doors. The body is in a black feather primer. We also use Nida-Core mat  to strengthen the floor and roof.